The Gambino crime family are an organized crime syndicate of the Italian Mafia, who are one of New York City's Five Families. The family was established in 1930 by the D'Aquila Gang and the Morello Gang's union, and they were named after Carlo Gambino, boss from 1957 to 1976. The family's most famous leaders apart from Carlo were Albert Anastasia, Paul Castellano, and John Gotti, the former two of them being murdered by their own men.
History
[
]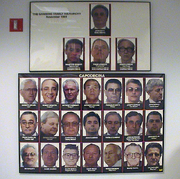 The Gambinos were founded after the D'Aquila Gang and Morello Gang defeated the Camorra gangs in Coney Island in 1910 and founded the Gambino crime family. On October 10, 1928, Salvatore D'Aquila was murdered by his Underboss Alfred Mineo, who commanded the family during the Castellammarese War of 1931, and he was killed in an attack on Joe Masseria in a failed assassination attempt.
The family was recognized as one of the Five Families since 1930, and Frank Scalise took over the family following the death of Mineo, and he was replaced by Vincent Mangano in 1931. Years later, Scalise was murdered by Mangano, who himself was murdered in April 1951 alongside his brother Philip Mangano, killed by his Underboss Albert Anastasia.
The Gambino Family was taken over by Anastasia, who transformed the family into a powerful organized crime syndicate. Carlo Gambino and Vito Genovese (head of the Genovese crime family) killed Anastasia after he was preparing to help Frank Costello regain power, sending Capo Joseph Biondo's associate Stephen Armone to perform the hit, killing him at a barber shop, ending the year of 1957, the golden age of the Mafia.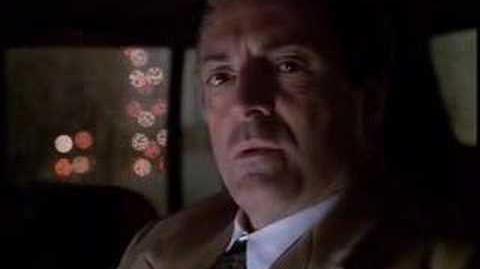 Gambino became powerful, holding a high seat on The Commission. Joe Bonnano conspired with others in the Bonnano crime family to kill Gambino in 1962, but the plot was revealed and Bonnano fled New York City, leaving Gambino as the most powerful mob boss in the city. The Gambinos went to war with the Lucchese crime family in 1970 after their made man Billy Batts was killed, until Lucchese Capo Paul Cicero ordered the death of Tommy DeVito, the killer of Batts. Gambino resumed control of the family until his death in 1976, leaving control of the family to Paul Castellano, who faced opposition from John Gotti, who killed him at the Sparks Steakhouse in Midtown in 1985. Gotti became the boss afterwards, and became one of the most famous mob bosses in history.
Gotti was the last great boss; after he died in 2002, the FBI infiltrated the family, with "Jack Falcone" nearly being made by the Gambinos, but the FBI called it off since the Gambinos might find out his identity. The Gambinos are still powerful, but their golden days are over.